High performance computing, or supercomputing, has become an indispensable asset in the global data economy. It is crucial to addressing societal challenges and increasing the competitiveness of industry, including of small and medium sized enterprises.
It enables complex modelling and simulation, and thus extracting valuable knowledge from large amounts of data. In combination with artificial intelligence it has an enormous potential to contribute to developing new treatments based on personalised medicine, reducing the time to market for innovative products or predicting the effects of climate change. 
What is high-performance computing (HPC) or supercomputing and why is it important for Europe?

Top class supercomputers today
Thousands of processors working in parallel, delivering up to one million times the computational power of common laptops.
Capable of executing tens of million billions of operations per second.
Why use supercomputers today?
HPC is essential for the digital economy and the digital transformation of society, enabling big data analytics, AI and cloud technologies. It is vital to powering the connected digital economy in computationally, numerically, or data intensive tasks.
To develop hundreds of applications across all branches of government, academia and virtually all industries and sectors — examples: climate change, medicine, cybersecurity, manufacturing, oil and gas exploration, etc.
Market perspective
The combination of HPC, Big Data, AI and Cloud Computing fosters the rapid development of new HPC applications and services across multiple sectors.
Leveraged ICT markets > €1 trillion.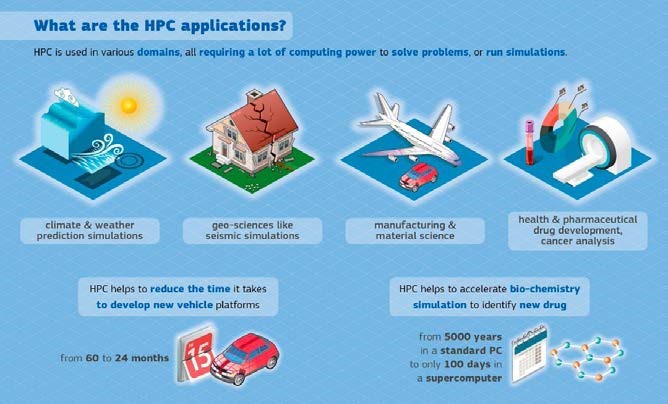 2019-2020: Putting Europe in the lead
The EuroHPC Joint Undertaking

Agency created by the Council in September 2018
32 participating states + EU
Site: Luxembourg
Budget (2019-2020): €1.5billion
Operational: 11/2018 to 2026
Mission: Pool European resources to establish an integrated world-class supercomputing & data infrastructure and support a highly competitive and innovative HPC and Big Data ecosystem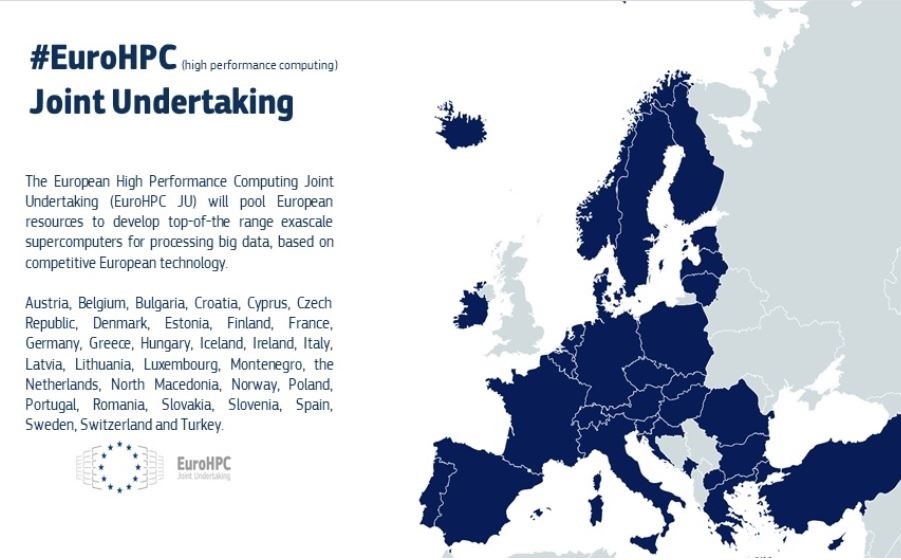 The EuroHPC Joint Undertaking is delivering
8 sites selected in 8 Member States to host top world-class supercomputers, which will become operational in 2021.
€ 830 million of joint investment of EU and the consortia of 19 participating countries
Will generate > €10 billion investments in applications
High-range supercomputers
3 supercomputers — each supercomputer will perform 150-550 million billion operations per second
€650 million investment — 50% fro EU and 50% from Consortium supporting the site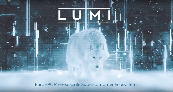 LUMI (CDC) Kajaani (FI) — FI, BE, CZ, DK, PL, SE, EE, NL, NO, CH Operational Aug 2021 (Phase 1) Jan 2022 (Phase 2) - Peak perf: 552 petaflops AI applications and traditional large-scale simulations / massive scale data analytics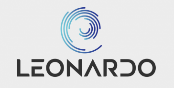 Leonardo (Cineca) Bologna (IT) — IT, SI, HU, GR Operational Dec 2021 - Peak perf: 322.6 petaflops. Modular computing, scalable computing, data-analysis, visualization, interactive computing, urgent/cloud computing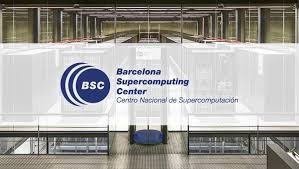 Marenostrum V (BSC) Barcelona (ES) — ES, PT, TR Pending award decision
Mid-range supercomputers
5 supercomputers — each supercomputer will perform 4-13 million billion operations per second
€33 million investment — covering up to 35% of the acquisition costs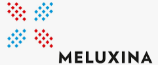 Meluxina in Bissen (LU), 12.26 petaflops, operational April 2021
Euro-IT4I in Ostrava (CZ), 9.13 petaflops, operational May 2021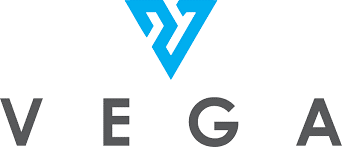 VEGAin Maribor (SI), 6.8 petaflops, operational March 2021

Deucalion in Minho (PT), 10 petaflops, operational Dec 2021

PetaSC in Sofia (BG), 4.4 petaflops, operational May 2021
The EuroHPC Joint Undertaking is delivering
Infrastructure to bring Europe to the top worldwide
2 EuroHPC supercomputers in top 5 in 2021
EuroHPC supercomputers will provide 8 times more computing power than the current systems available at European level.
Several will include European technology.
Research & Innovation
€360 million invested for: 
Building a European low power processor technology for the next generation supercomputers
33 HPC National competence centres promoting innovation and training activities in all PS
Innovative industrial applications & Actions for SMEs
EuroHPC also works closely with the European Processor initiative (EPI) developing low power microprocessor technologies
Complementary European Union HPC activities
PRACE: (Partnership for Advance Computing in Europe) federation of European computing resources providing HPC resources for R&D.
14 Centres of Excellence to support HPC scientific application.
 International cooperation with Brazil & Mexico
New challenges for EuroHPC
Energy-efficient exascale and post-exascale supercomputers in Europe.
Enabling the path towards Quantum Computing by interconnecting HPC with Quantum accelerators and simulators and acquiring standalone Quantum computer platforms.
The combination of HPC, Big Data, AI and Cloud Computing fosters the rapid development of new HPC applications including Digital Twins and new services (e.g. real time and interactive computing) across multiple sectors.
The evolving user needs with Data-driven computing and compute-intensive applications, in particular for Industrial User Requirements.
Novel system architectures in support of heterogeneous modelling, simulation and Artificial Intelligent and Machine Learning activities.
HPC at the heart of Digital Twins
Digital twin is a digital replica of a living or non-living physical entity, such as human body, a product or a planet. The digital twins provide tailored access to high-quality information, services, models, scenarios, forecasts and visualisations.
Digital twins rely on supercomputers for integration of continuous observation, modelling and high performance simulation, delivering highly accurate predictions of future developments in different application areas (weather, agriculture, pollution, migration, traffic, medicine, manufacturing, etc).
EuroHPC supercomputers can provide the resources for future digital twins such as Destination Earth that will unlock the potential of digital modelling of the Earth's physical resources and related phenomena on a global scale or the human digital twin.
HPC in action for science, society and industry
HPC Cloud-based molecular modelling
 The software for modelling large-scale molecular systems can be applied in sectors such as electronics, organic chemistry, food, paints, dyes, adhesives and alloys and ceramics for the aerospace industry. Modelling these systems is complex, and requires the sufficiently powerful computational power.
EU's supercomputing and life science champions gear up to fight Coronavirus pandemic 
Exscalate4COV uses three powerful European supercomputing centres and some of the best life-science research labs from seven European countries to identify molecules capable of targeting the coronavirus (2019-nCoV) and developing a tool effective for countering future pandemics.   After matching 500 billion molecules against the digitised proteins of the virus, the project conducted the biggest supercomputing experiment ever done on the SARS-CoV-2 virus in order to find potential drugs to treat COVID-19,   simulating 5 million molecules per second. As a result, Raloxifene, an existing generic drug, has been identified as an effective treatment and it is now in clinical tests.
Quantum Computing
Quantum computing will solve problems intractable with current classical computers that will be used to design new materials / drugs and chemicals or solving large optimization problems. The EuroHPC JU will acquire and deploy Stand-alone and hybridised with classical supercomputers – all interconnected via terabit networks.
HPC to forecast refugee movements
In the last few years, a huge number of people have been forced to leave their homes. One of the major issues is to forecast refugee movements, which would allow decision makers and NGOs to allocate humanitarian resources accordingly. An HPC simulation framework at large scale has been developed to accurately predict massive refugee movements coming from various conflict regions of the world.
Weather prediction and climate modelling
Weather prediction and climate modelling are highly dependent on the available computing power and the ability to produce, store and analyse large amounts of simulated data. Global high-resolution (kilometre-scale) models examine and improve performance of existing weather and climate simulation model.
HPC for precision medicine
HPC is used for investigating how mutations in proteins can lead to cancer. Analysing data from simulations, scientists can design candidate drugs explicitly for mutated proteins. These drugs should not affect normal proteins thus reducing side effects. By taking advantage of computational simulations executed on Europe's most advanced HPC nodes, the time and cost of designing new candidate drugs has been significantly reduced.
HPC for precision agriculture
Performing numerical simulations of plant growth help seed companies achieve superior varieties instead of doing field trials which are more expensive and harmful for the environment. Other HPC uses include: plague control, pesticides design and pesticides effects and the use of climate data to manage water and agricultural resources.
Cloud-based HPC simulations 
Simulations helped a Swedish SME to develop their sports car without incurring high costs and without the need for having costly in-house HPC resources with an impact of 30% saving in design costs plus 50% reduction in physical testing, important development savings per year and a 30% decrease in time to market
Future investment plans in HPC (Multiannual Financial Framework 2021-2027)
Approximatively €2 billion for R&I to create a leading European innovation ecosystem.
More than €4 billion for large-scale capability building: acquire exascale supercomputers and quantum computers, coordinate National HPC Competence Centres, federation of resources, training and skills
Large scale investments in applications such as human-digital twins or earth-digital twin and platforms for new drug discover (treatment of cancer, pandemics,...)
Connecting all European supercomputing and data centres to be accessible across Europe from anywhere