Shaped by members' feedback in 2018, the BCO Network's planned events for 2019 will include training sessions and thematic group meetings on the following subjects:
Step change and procurement
Demand-side measures
5G
Socio-economic drivers
Mapping
Investment models in rural areas
Further information on these events will be published in the BCO Network Events page. BCO Network members will be able to access the agendas and presentations through the members-only BCO Network forum.
For more information on the 2019 objectives and activities of the BCO Network Support Facility, view or download the 2019 Annual Work Plan Summary.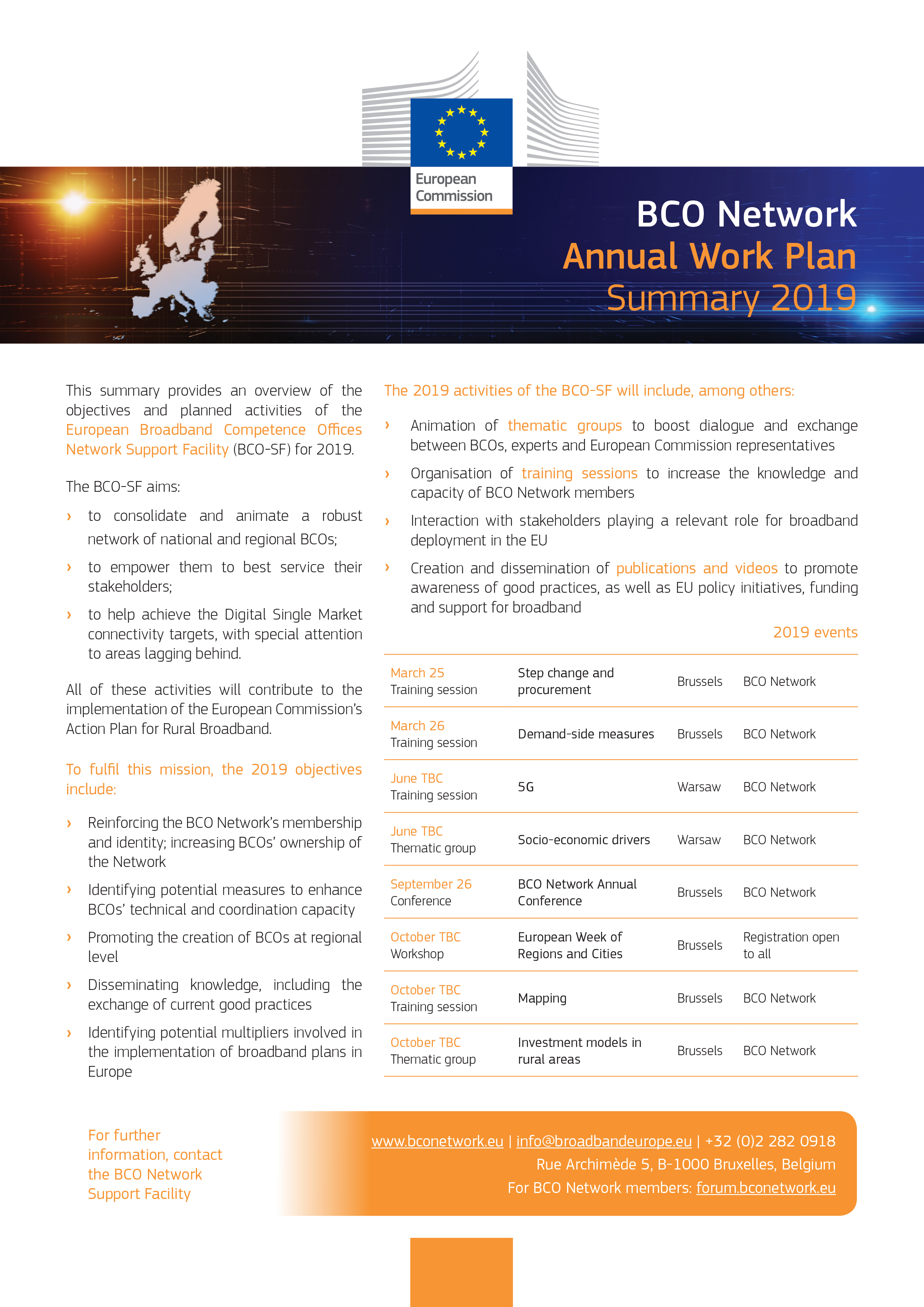 To enquire about joining the BCO Network and accessing the BCO Network forum, please contact the BCO Network Support Facility.
Find out more about: