The results show that mobile broadband was significantly cheaper in 2018 than in 2017 in all OECD usage baskets (various offers which under OECD are structured in specific baskets). However, the slight increase in the lowest basket is mostly due to the fact that some developed markets no longer focus on low data allowances; so offers with higher data allowances had to be taken for this comparison.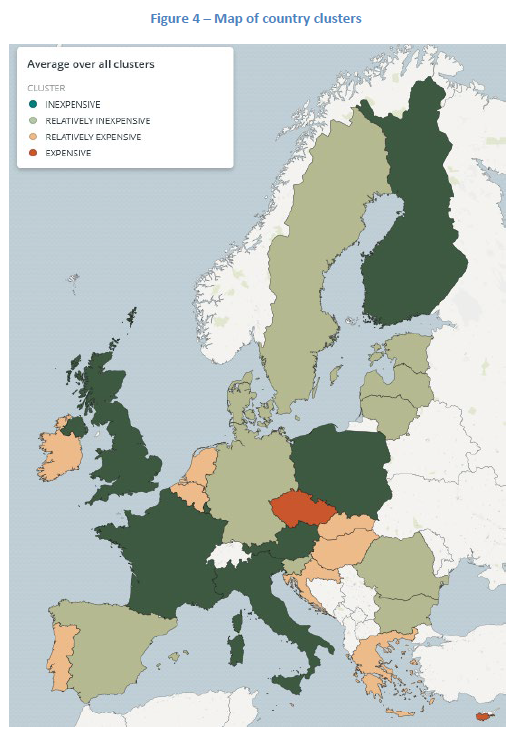 The inexpensive countries are: Italy, Poland, Austria, France, the United Kingdom, Luxembourg, and Finland.
The relatively inexpensive countries are: Slovenia, Latvia, Estonia, Lithuania, Romania, Sweden, Denmark, Bulgaria, Germany, and Spain.
The relatively expensive countries are: Belgium, the Netherlands, Ireland, Croatia, Malta, Portugal, Hungary, Greece, and Slovakia.
The expensive countries are: the Czech Republic and Cyprus.
No country is in the inexpensive or expensive cluster for all the OECD usage-baskets.
Spain, Belgium, Ireland, Hungary, Portugal, Hungary, Greece, Slovakia, the Czech Republic, and Cyprus have no offer belonging to the inexpensive cluster.
Mobile Broadband Prices in Europe 2018 - SMART 2016/0045 Documents: