Underneath its picturesque medieval towns and charming castles lies Belgium's knack for innovation and strong commitment to tackle the digital divide. In line with its forward-looking digital strategy, the country has seized the opportunity to install free Wi-Fi connectivity in public spaces under the WiFi4EU scheme. Between 2018 and 2020, Belgium has been granted 284 WiFi4EU vouchers, which cover half of the country's municipalities!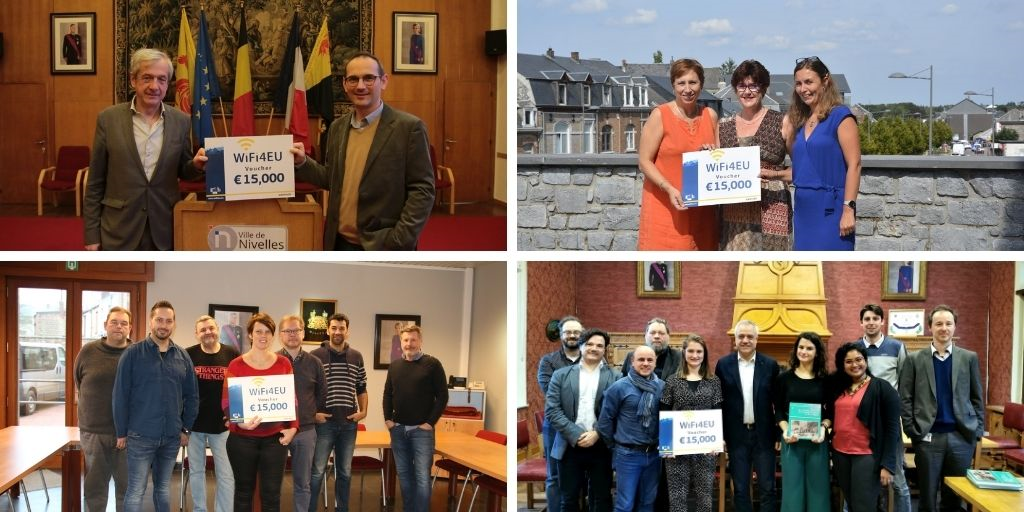 From the beginning of the initiative, Belgian municipalities have shown their support and interest for WiFi4EU, and have applied for all calls with great enthusiasm. Mayors and citizens have particularly appreciated the local dimension of the WiFi4EU project, where all municipalities can participate regardless of size and population. "The positive feedback has come not only from single citizens, but also schools and associations", explained the Mayor of Olne, "WiFi4EU is a good way to promote connectivity at a local level, and the voucher system allows small municipalities to take part in the initiative".
The WiFi4EU vouchers granted to Belgian municipalities will be channelled towards improved connectivity in public areas, benefitting locals and visitors all year round. The networks funded by the European Union have been installed in parks, town halls, libraries, schools, hospitals, and point of interests across the country. The WiFi4EU hotspots are bringing connectivity to cities such as Mons, Hasselt, Wavre, and Bruges, but also to small rural municipalities in all Belgian provinces. Tourists will enjoy free Wi-Fi in the sandy North Sea beaches of De Hann and Nieuwpoort or while sipping a traditional beer in Hoegaarden and Rochefort. Thanks to WiFi4EU, historical sites such as Waterloo, Tournai and Bastogne will be able to capitalise on public connectivity to promote their cultural heritage. The municipality of Comines-Warneton, for example, is leveraging the WiFi4EU voucher to create a digital archive of the documents relative to First World War and develop new and innovative ways to share its rich history. From the coast to the Ardennes passing through the Brussels-Capital Region, the WiFi4EU initiative is allowing locals and visitors to stay connected!
Have a look at the lists of Belgian beneficiaries: Call 1, Call 2, Call 3, Call 4