This year, Italy has surprised us in many ways, and not only by winning the Euro2020 with a team of young players. After a difficult year of human and economic loss caused by the COVID-19 pandemic, the country has demonstrated resilience by reacting and reinventing itself at different occasions. Some might remember the many efforts made by citizens to keep spirits high despite the harsh lockdown measures, seen in the heart-warming videos of Italians singing from their balconies and initiating conversations from one window to another. Meanwhile, national authorities looked for alternative ways of communicating with its citizens and leveraging new technologies to ensure their well-being. Indeed, Italian local and national authorities found in the COVID-19 crisis an opportunity to accelerate innovation in electronic services and digitize public administration. Italy ranks 17th in the Connectivity component of the Digital Economy and Society Index (DESI), but large investments are foreseen in its Recovery and Resilience Plan.
A total of 5,051 Italian municipalities applied to the WiFi4EU initiative in the hope of receiving the European fund for the deployment of free, public Wi-Fi hotspots. Approximately one fifth of these localities signed the WiFi4EU voucher, prioritizing public hospitals and schools as points of installation, to ensure that citizens of all ages can have equal access to fundamental services like health and education. "Easy access to internet connection is a right," highlighted the Councilor of Capannori, in northern Tuscany: a right, which in the context of the current pandemic has become increasingly important. Good connectivity inevitably incentivizes the deployment of higher quality digital tools. It is not by chance that many of the successful municipalities used the initiative as a basis to invest in and develop online services. This is part of a longer-term project of digitization of public services, namely the "Italia 2025" strategy, which was conceived by the newly established Ministry for Technological Innovation and Digitization in 2019.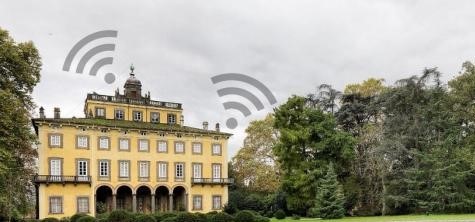 For many, WiFi4EU represents a concrete and straightforward initiative that has helped bring the municipalities closer to its citizens. It is because of its "simplicity and usability," said one of our interviewees, that the initiative has attracted a high number of applications across the Italian territory. This simplicity has translated into concrete and visible results, making it clear that the European Union is not only the buildings of Brussels, rather a union of smaller communities that constitute it.  
Italy has demonstrated an interest to renew and innovate, through its involvement in the WiFi4EU project and its reactiveness to the growing digital needs brought about by the pandemic. We trust that this coalition of national, local and European efforts will continue to exist and prove useful in the future!