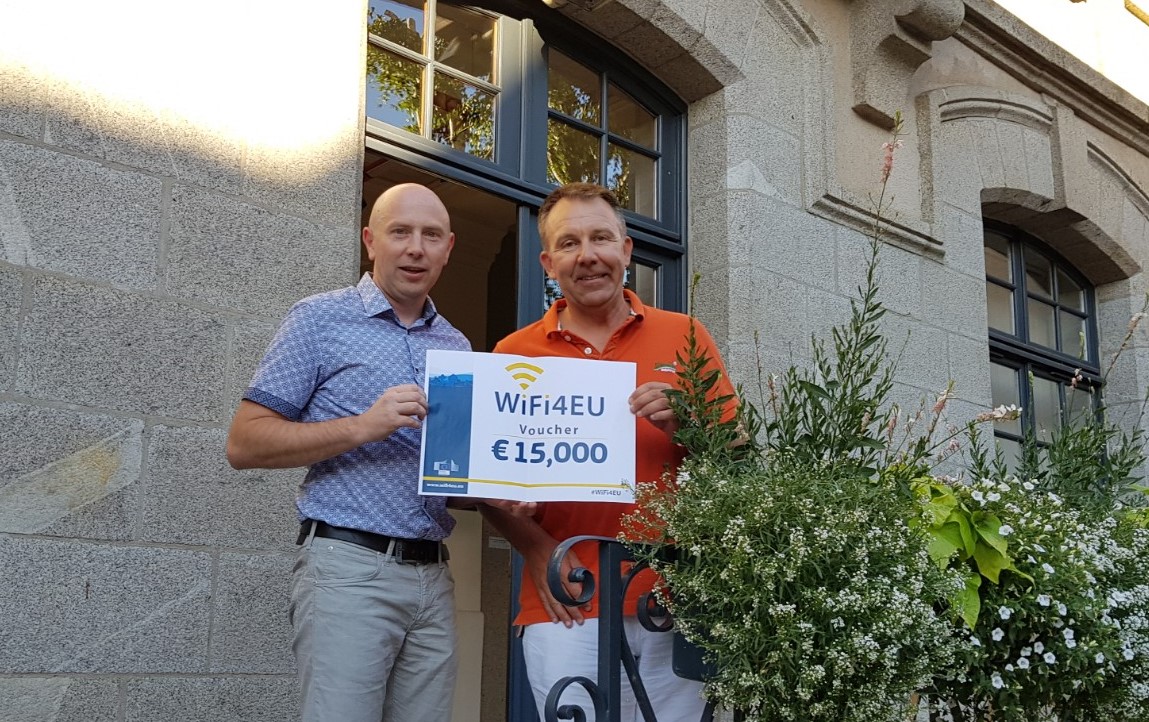 Retiers is among the 224 French municipalities to receive a voucher during the first WiFi4EU call in November 2018. The Initiative enjoys great success across the country also thanks to the Association des Maires de France (AMF), who has been proactive in raising awareness across municipalities and encouraging them to apply to the European Commission's programme. Seeking to know more about Retiers's plans to improve connectivity, the WiFi4EU team spoke with Benoît Lugand, Councilor for Urbanism in the municipality.
The Local Council had clear in mind how the WiFi4EU initiative could improve daily life in Retiers by providing free high speed connectivity. After thorough consideration, more than 15 WiFi4EU hotspots have been installed across the municipality to satisfy what the Council identified as key needs.  The hotspots cover the area of the sports facilities, where internet is necessary to upload and update match results in real time, the motorhome parking area, where tourists can navigate the tourism portal and plan their vacation, and the recreational centres to facilitate young people's social life.
The procurement and installation process has been smooth for the municipality of Retiers, who consulted different companies before choosing the one that best understood the needs of the Local Council and the citizens. In addition, the choice to procure a local company was made to help local economy, to provide a service able to adapt to the peculiarities of the territory, and to ensure maintenance and operation of the equipment for 3 years, as required by the Grant Agreement.
Councilor Benoît Lugand is satisfied with the WiFi4EU programme from application to installation, and the direct feedback from the citizens confirms the success of the initiative in the municipality. "We had some sporting event and [citizens] appreciated and enjoyed free internet access, both for the sake of the event and for the entertainment of young people", explained the Councilor, who is keen to spread the word and encourage other municipalities to apply.