Proud winner of the second WiFi4EU Call, the Greek municipality of Thermaikos has leveraged the EUR 15,000 voucher to develop digital services and upgrade digital infrastructure in the area.
Stretching along the coast of the Thermaic Gulf, Thermaikos is a charming Greek municipality located in the regional unit of Thessaloniki. The area is known for its sun-soaked beaches and incredible sunsets, attracting tourists especially in the summer months. To learn more about Thermaikos' plan to integrate digital technologies in the tourist experience, the WiFi4EU team spoke with Panos Milonas, ICT Manager of the municipality.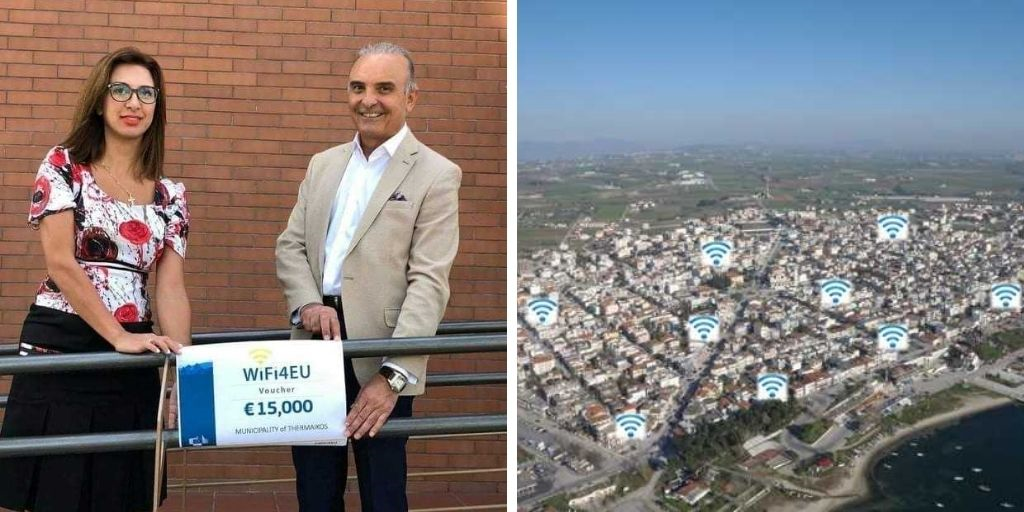 The WiFi4EU initiative enjoys record-boasting success in Greece, where 287 out of 326 municipalities have been granted a EUR 15,000 voucher, meaning that 91% of the eligible entities in the country will benefit from free public connection thanks to the project. Excited to be part of the WiFi4EU Community, the Local Council of Thermaikos collaborated with other Greek beneficiaries to exchange best practices and tips for both the application process and the implementation phase of the initiative, creating a network of municipalities committed to the digital transformation.
In the last years, the municipality of Thermaikos has made connectivity a priority and has taken concrete action to improve the digital skills of its citizens. The digital plan developed by the Local Council includes the creation of new digital services, especially in the area of e-administration and e-tourism, and the upgrade of digital infrastructure, starting from the public Wi-Fi already available in the territory. WiFi4EU came as a perfect complement to the municipality's strategy: "One of the main priorities of our plan is the upgrade of the infrastructures that have to do with the digital services of both the residents and the visitors. WiFi4EU helped us move faster and more efficiently in the implementation of our digital plan", revealed ICT Manager Milonas.
The WiFi4EU network in Thermaikos was completed in March 2020, with 10 access points installed in squares, sports venues and beaches throughout the municipality. The WiFi4EU hotspots cover public areas not already covered by free Wi-Fi, giving locals and visitors the chance to stay connected wherever they go. As explained by Milonas, "visitors always have a great need to have access to the internet so that they can access information about where they are, where they need to go, and generally feel safe. What we are trying to achieve is the sense of security that comes with the possibility of connectivity for anyone who visits our municipality."
Satisfied with the WiFi4EU initiative from application to installation, the Local Council of Thermaikos is now enjoying the positive feedback coming from its citizens: "we all now use, or would like to use, the internet always and everywhere. By enabling citizens to have this service for free, we have received many positive comments about the importance of the WiFi4EU project", concluded Milonas.
Metadata
Related topics