Located in the German region of Baden-Württemberg and known for being the centre of the Moravian church, the town of Königsfeld im Schwarzwald is also one of the proud winners of the €15,000 WiFi4EU voucher granted to encourage digital transformation at local and regional level.
The municipality of Königsfeld im Schwarzwald successfully deployed 11 WiFi4EU hotspots in eight different locations, including bus stops, parks, museums and historical landmarks. These were selected on the basis of a careful study of popular public spaces where citizens and tourists tend to spend most of their time.
Königsfeld im Schwarzwald officially launched the WiFi4EU initiative in October 2019, coinciding with the inauguration of the newly renovated historic town centre. The installation of WiFi4EU hotspots contributed significantly to improving visitors' experience, particularly at Zinzendorfplatz, for example and facilitating users' access to the recently launched Koenigsfeld - App, which gives tourists and interested citizens historical information about the square.  
HISTORIC ZINZENDORF SQUARE
The installation of a WiFi4EU network also fits well with the municipality's wider and more long-term plan to become a digital town, with a particular focus on providing new and better services to its citizens. A common example is the construction of a spa/health resort  with access to modern and high-quality internet for all.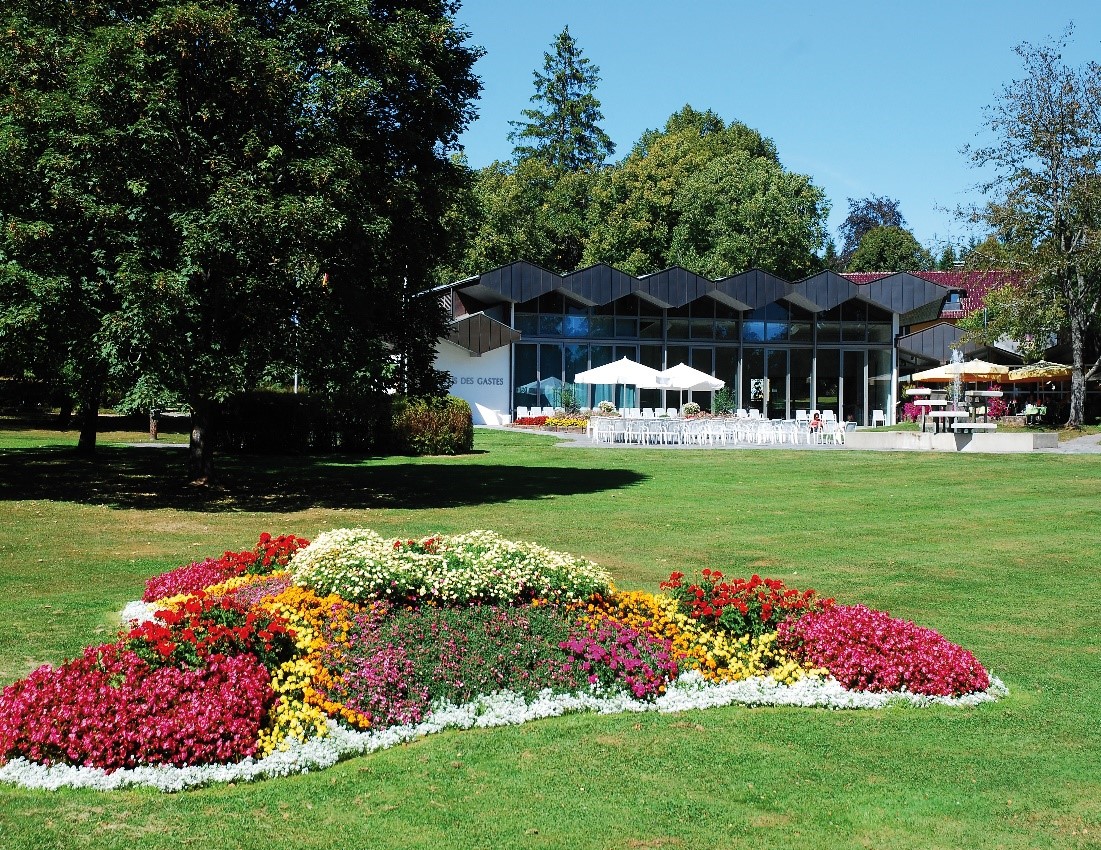 THE HEALTH RESORT OF KÖNIGSFELD IN THE BLACK FOREST
When talking about the implementation of the WiFi4EU initiative in Königsfeld im Schwarzwald, Mayor Fritz Link told the WiFi4EU team about a slight delay due to the difficulty of setting up the necessary infrastructure (broadband, fibre optic) needed for the Wi-Fi network. Despite the obstacles encountered, he and his colleagues never considered abandoning the project, as they recognised it was a significant opportunity to push ahead with the municipality's digitalisation. Mayor Link added that the WiFi4EU voucher has the incredible capacity to help small cities and villages around Europe introduce a real and comprehensive digital upgrade for their citizens, particularly in places where financial means are limited.
The WiFi4EU voucher is a digital gift that can build a strong link between European citizens and insititutions, the mayor continued. It is because of initiatives of this kind that citizens are becoming increasingly conscious about the EU's potential to bring about change in people's daily lives.