Featuring Commissioner Thierry Breton, representatives of the German Presidency of the European Council as well as other high-level participants, this year's edition had a particular focus on the European initiative to build an Ecosystem of Excellence and Trust in Artificial Intelligence (AI).
Directory of speakers and panellists
The sessions included plenaries as well as parallel workshops and breakout sessions. All those who did not manage to attend the event or would like to see one or more session again, can find all the links here: 
Watch the plenaries
1st Plenary – "An ecosystem of excellence – Make it happen!"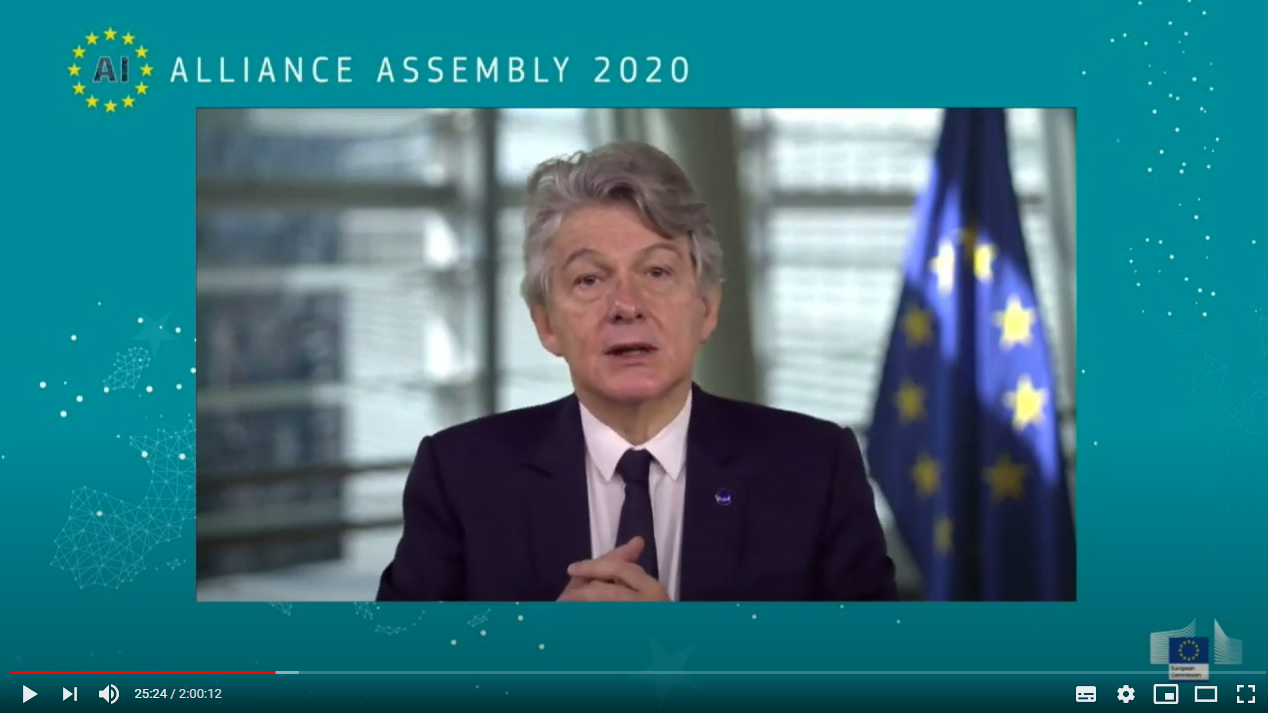 2nd Plenary – "An Ecosystem of Trust – Do it right!"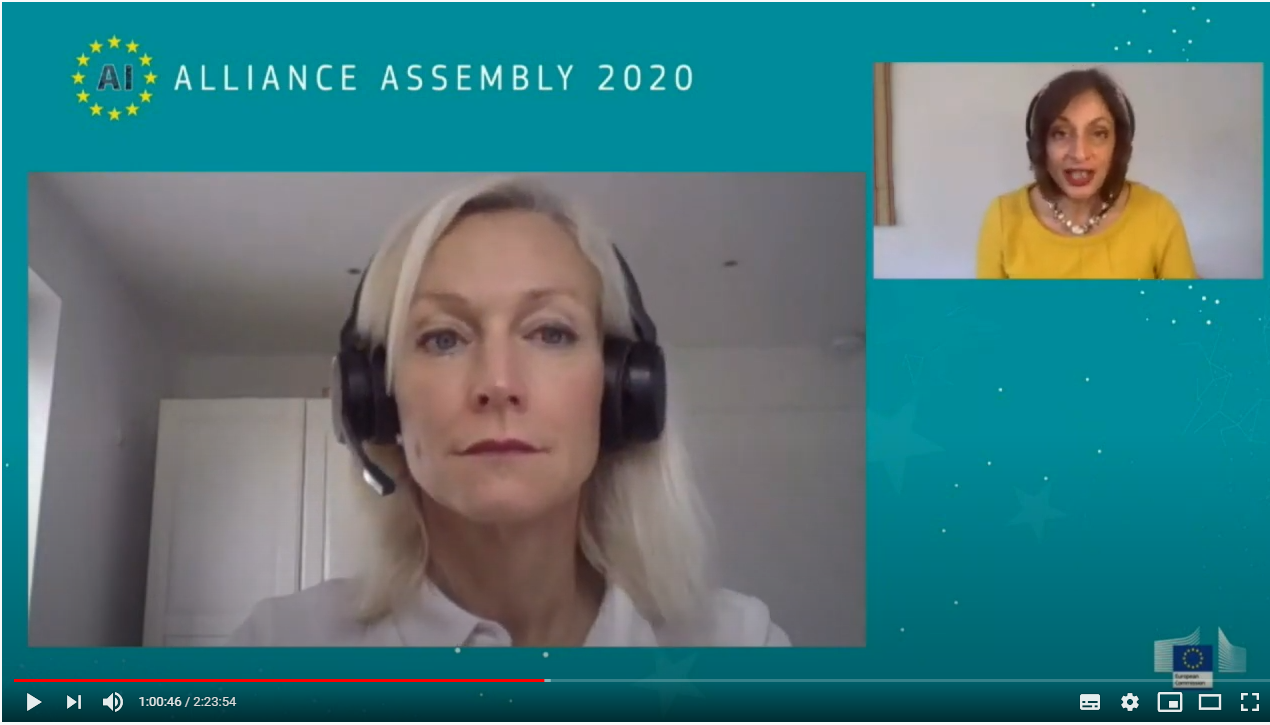 Wrap Up and Closing Statements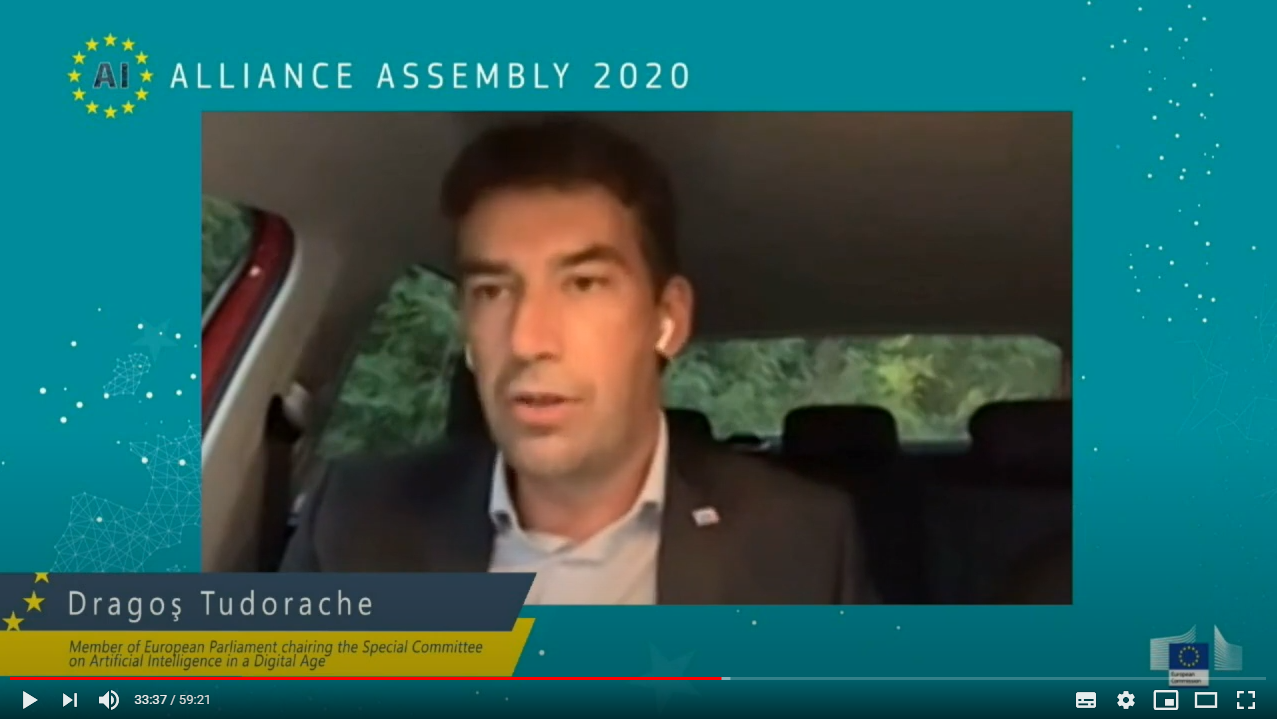 Browse the parallel sessions
Ecosystem of Excellence:  AI tools to fight the COVID-pandemic | Uptake of AI in the public sectors | Advanced automation through AI?
Ecosystem of Trust: Biometric identification: Why? Yes? No? How? | AI and liability | Requirements for Trustworthy AI | AI Conformity assessment, standards and high-risk AI applications
More on the event
This year's edition hosted an online, high-level and multi-participatory forum to discuss:
The results of the Consultation on the AI White Paper launched by the European Commission from 19 February 2020 to 14 June 2020 and next policy and legislation steps;
The 

finalised deliverables

High-Level Expert Group on AI (AI HLEG);
The future projections on the European AI Alliance as a multi stakeholder forum that reflects wider societal, economic and technical aspects of AI to the European policymaking process.
Online participation
Over 1400 participants followed the various sessions of the event live while the total views on the day reached the 1900. Online participants had the possibility to submit their questions to panellists and workshop representatives via the dedicated channel of Sli.do and also interact with the event's twitter account by using the hashtag #AIAlliance.
The European AI Alliance
The European AI Alliance is a forum that engages more than 4000 European citizens and stakeholders in a dialogue on the future of AI in Europe.
Following the launch of a European AI Strategy in April 2018, the Commission established the High-Level Expert Group on AI (AI HLEG) and mandated it with the drafting of Ethics Guidelines for AI and AI Policy and Investment Recommendations. The European AI Alliance was set up in parallel to the AI HLEG as broad multi-stakeholder forum that would, among others provide input from the different parts of society to the work of the AI HLEG and EU policy-making more generally.