Boosting research and innovation under Horizon 2020 and Horizon Europe
The EU's commitment to supporting research and innovation (R&I) in the energy sector is evident in the significant funding allocations made under Horizon 2020 and Horizon Europe. Horizon 2020, launched in 2015, has allocated approximately €1 billion to R&I projects focusing on smart grids, energy storage, energy islands, and the digitalisation of energy. The BRIDGE initiative brings together many of these R&I projects to enable knowledge sharing, foster innovation, and promote the use of cutting-edge technologies to accelerate the green and digital transformation of the energy system.
Projects such as InterConnect, which has received almost €30 million in EU funding, are working on advanced solutions for connecting and converging digital homes and buildings with the electricity system. OPEN DEI supports next-gen digital platforms in Manufacturing, Agriculture, Energy, and Healthcare by promoting innovation, collaboration, large-scale piloting, and standardisation efforts, and to enable a more unified industrial data platform.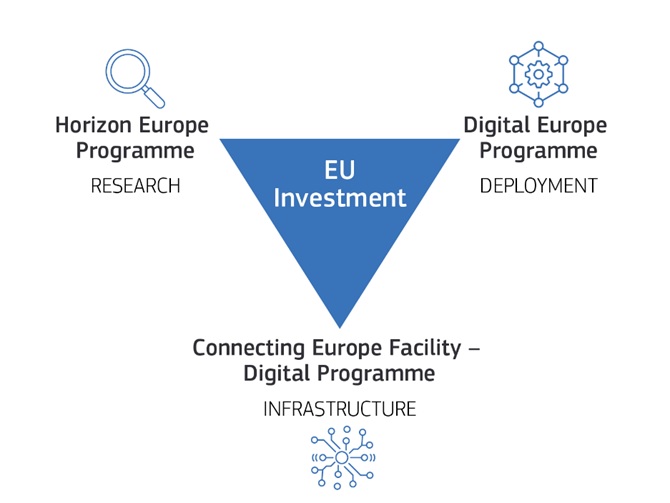 Figure 1: EU programmes to support the digital transformation of the energy system. © European Commission
The Horizon Europe programme, seeks to engage the best minds to tackle key issues, including creating a more efficient, clean, sustainable, secure, and competitive energy supply. The first Horizon Europe Work Programme on Climate, Energy, and Mobility aims to establish a common European energy data space and support interoperability relevant to the energy transition. Currently, there are several Innovation Action projects and one Coordination and Support Action working to develop, validate, and demonstrate an Energy Data Space that enables access to and use of energy data.
In the 2023-24 Work Programme of Horizon Europe, the Commission announced its intention to support the digitalisation of the energy system through calls dedicated to the development of a digital twin of the EU electricity system and the development and piloting of AI-IoT Edge-cloud and platform solutions to support the green and digital transformation of the energy ecosystem, among others.
Investing in digital infrastructure with Connecting Europe Facility
The Connecting Europe Facility – Digital (CEF2) programme aims to encourage digital infrastructure investments in Member States between 2021 and 2027, with the objective of helping them achieve the goals outlined in the Gigabit Society Strategy. The programme seeks to support projects that promote synergies between digital, transport, and energy. One relevant initiative is the deployment of Operational Digital Platforms. An example of a potential energy-related project would be the creation of a platform for cross-border data exchange on renewable energy availability and data centre integration.
Bridging the gap between digital technology research and market deployment under DIGITAL
The Digital Europe Programme (DIGITAL) aims to bridge the gap between digital technology research and market deployment, with a focus on benefiting Europe's citizens and businesses, particularly SMEs. Investment under DIGITAL aligns with the EU's twin objectives of promoting a green and digital transformation while strengthening its resilience and digital sovereignty.
In support of the digitalisation of energy, DIGITAL includes several relevant actions. These include the deployment of the energy data space, the implementation of a Common Reference Framework for an energy savings application, and the establishment of AI Testing and Experimentation Facilities and Digital Innovation Hubs. These actions will contribute to the development of a more efficient, sustainable, and secure energy system, while also empowering businesses to adopt innovative digital solutions.
Latest News
Related Content
Big Picture