fix-empty
Digital society and digital technologies bring with them new ways to learn, entertain, work, explore, and fulfil ambitions. They also bring new freedoms and rights, and give EU citizens the opportunity to reach out beyond physical communities, geographical locations, and social positions. 
However, there are still many challenges associated with the digital transformation that need to be addressed during the digital decade. The EU must increase its strategic autonomy in tech and develop new rules and technologies to protect citizens from counterfeit products, cybertheft, and disinformation. Most importantly, the EU needs to address the digital divide.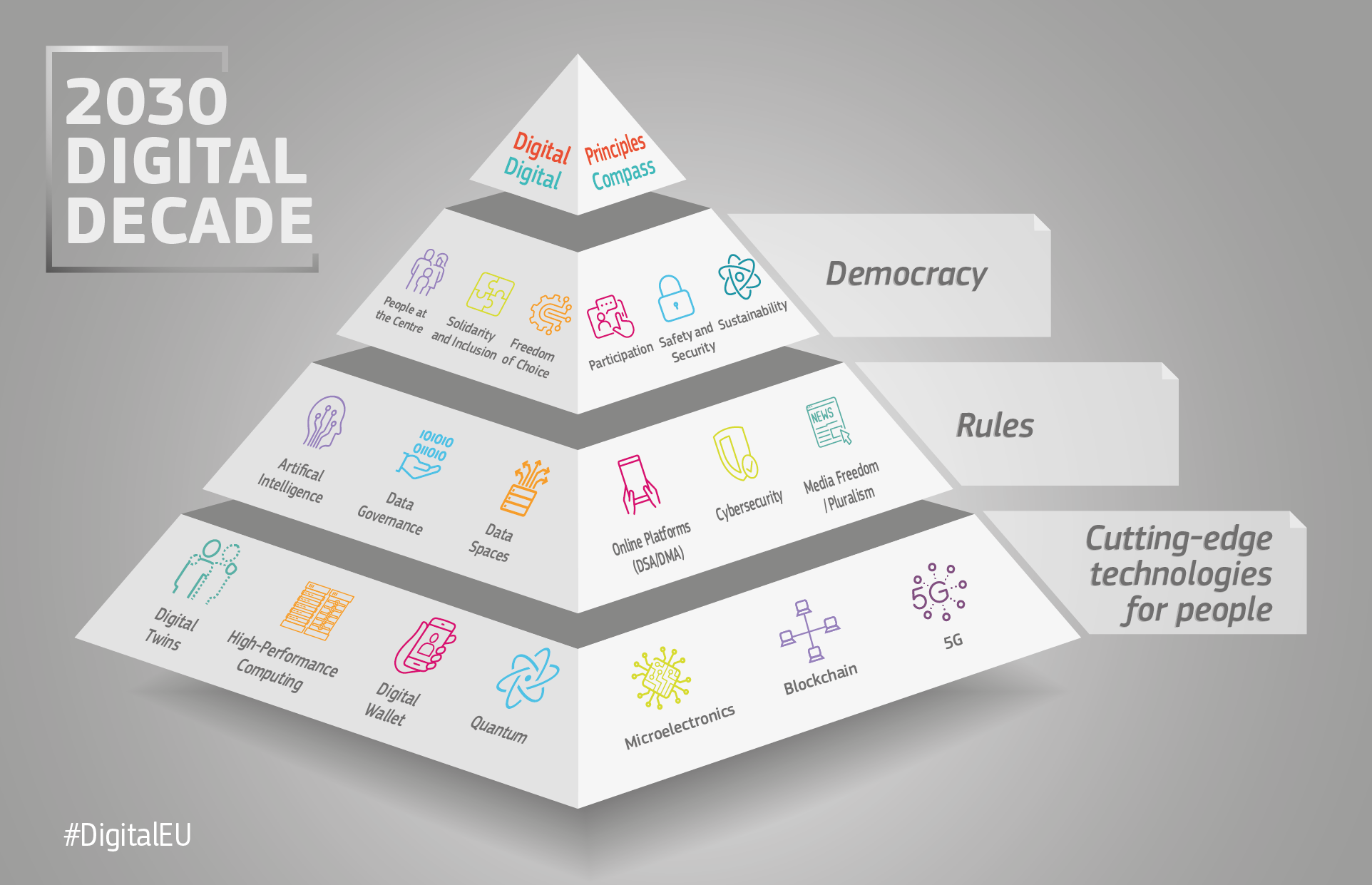 Latest News
Related Content
DigitalEU Ambassadors
The DigitalEU Ambassadors brings together journalists, editors and influencers, active in the field of digital & tech topics.
Components of the Digital Compass
The European Union works with countries around the world and international organisations to ensure...