Accelerating the digitalisation of mobility requires boosting the research and deployment of key enabling technologies. Through Horizon 2020, the EU funded numerous innovative research and innovation projects, developing and testing new transport solutions. Support will continue with the next funding programmes under the 2021-2027 long-term budget, with an emphasis on deployment.
"Digital technologies have the potential to revolutionise the way we move, making our mobility smarter, more efficient, and also greener."

Adina Vălean, Commissioner for Transport
Connected and Automated Mobility (CAM)
To enable the adoption of automated vehicles, the European Commission will implement a legal framework for their approval. Building on achievements under Horizon 2020 (see example below), the Commission will support research and innovation to make Europe a world leader in CAM systems and services. The Horizon Europe Partnership 'Connected, Cooperative and Automated Mobility'will receive a €500 million contribution.
Cooperative intelligent transport systems (C-ITS), which allow the exchange of information among vehicles, and between vehicles and the road infrastructure, is crucial for the deployment of CAM. It is expected to improve road safety, traffic efficiency and comfort. The deployment of C-ITS will benefit from Connecting Europe Facility (CEF) programme support from 2021-2027.
The AUTOPILOT project, which ran from 2017 to 2020, focused on piloting the use of IoT devicesfor automated driving in real conditions. AUTOPILOT opens the way for innovative commercial services associated with self-driving vehicles. Receiving an investment of approximately €20 million, the project highlighted the importance of digital technologies in improving the abilities of self-driving vehicles in better understanding their environment, complementing IoT sensors. For example, the use of IoT can improve safety by detecting obstacles beyond line of sight.
5G connectivity
5G is a crucial enabler for automated vehicles and digitalised trains. To prepare the deployment of 5G corridors across Europe, ambitious cross-border corridor trial projects with CAM use cases are being conducted for different transport modes in various locations. By 2025, the EU aims to have an uninterrupted 5G coverage of major transport paths across Europe. It will financially support the target under the Connecting Europe Facility programme and the Resilience and Recovery Facility, with a focus on cross-border corridors (CEF) and national sections (RRF and CEF). Combined with private investment and other public funding sources, they will contribute to achieve a full 5G coverage by 2030, for safe and connected travel across Europe.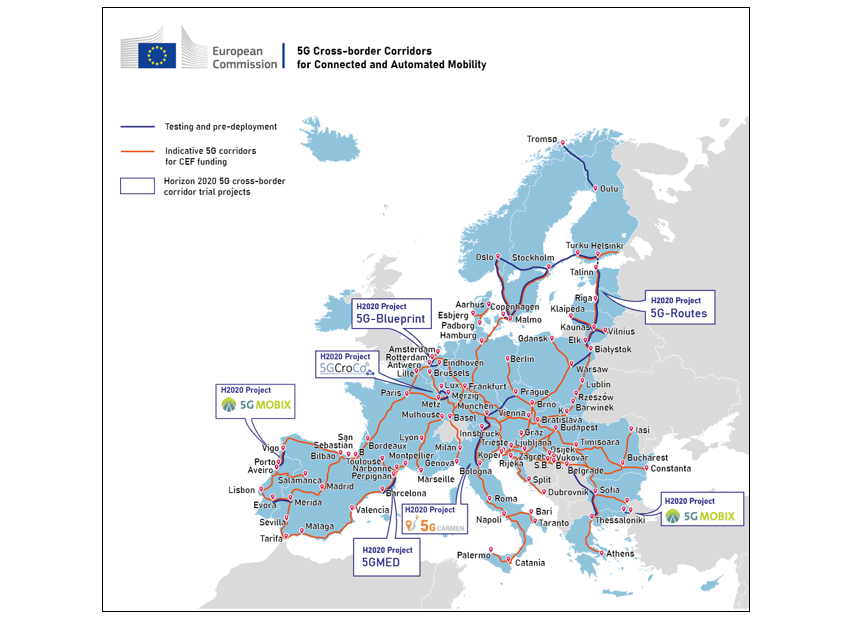 Focusing on the Bologna-Munich corridor (600km over three countries), the Horizon 2020-funded project 5G-CARMEN aims to leverage the most recent advances in 5G to help the automotive sector deliver safer, greener, and smarter transportation, the goal of enabling self-driving cars. The key innovations are centred around developing an autonomously managed hybrid network, combining direct short-range vehicle-to-vehicle (V2V) and vehicle-to-infrastructure (V2I) communications with long-range vehicle-to-network (V2N) communications, bringing together leading European car manufacturers, mobile network operators, telecom vendors, road operators and research centres.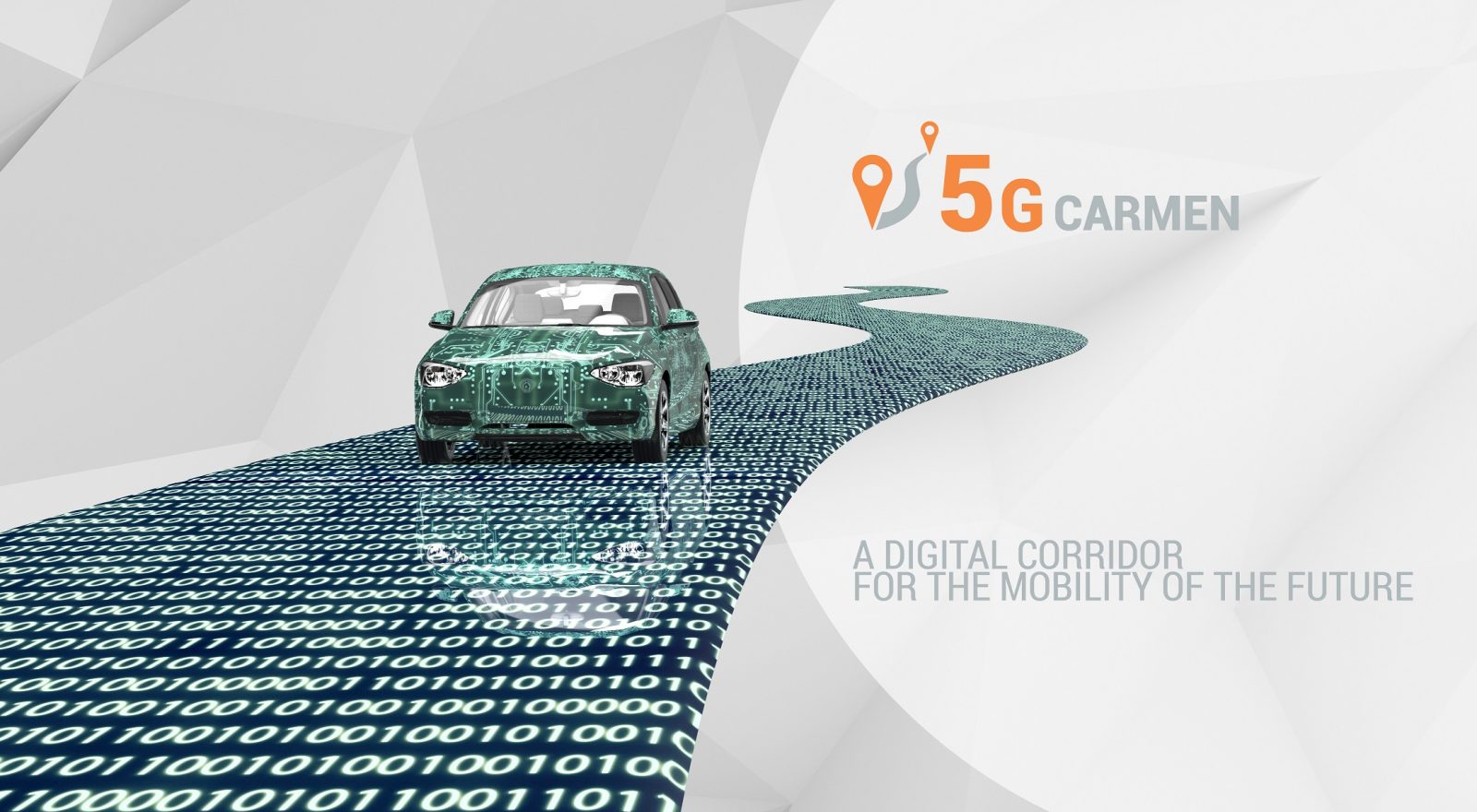 Artificial Intelligence
Artificial Intelligence has countless applications for transport: automated vehicles, optimised charging and battery use for electric vehicles, improved itineraries for passengers and transport of goods, support for the planning or transport infrastructure and services, and the deployment of charging stations.
In April 2021, the Commission proposed the Artificial Intelligence Act, which identifies high-risk AI systems and sets requirements to comply with. This includes systems exerting safety functions in several mobility areas, including cars, civil aviation, and marine equipment. The Act will be complemented by specific requirements for these areas.
Several research and innovation projects applying AI in the field of transport have been and will be supported by EU funding. Under DIGITAL, Testing and Experimentation Facilities (TEF) will enable research into novel AI-driven solutions in close to real-life environments. In this context, TEF for smart communities could benefit solutions related to mobility.
Semiconductors
As shown by the major impact of the semiconductor shortage on industries like car manufacturing, having sufficient capacities in the field of electronics is key for the resilience of supply chains and Europe's sovereignty and competitiveness.
The Commission adopted the European Chips Act package in February 2022. It aims to strengthen Europe's semiconductor ecosystem and address shortages. It will create an attractive investment environment, reinforce Europe's technological leadership along the semiconductor value chain and mobilise investments of more than €43 billion by 2030.
The Industrial Alliance for Processors and Semiconductor Technologies, and a possible important project of common European interest in microelectronics and connectivity, will help unite EU forces. The Chips Joint Undertaking will support research and innovation by pooling public and private investments, building on the achievements of its predecessor ECSEL (see examples below). These investments will also target user industries like the transport and automotive sector. A key enabler to increase the impact of investments under the Chips Act for the automotive industry would be an open platform for the car operating system.
Examples of projects funded under the ECSEL Joint Undertaking
AutoDrive, with a total investment of €68 million, developed advanced fail-aware, fail-safe and fail-operational electronic components, systems, and architectures for highly and fully automated driving. It helped to make future mobility safer, more efficient, affordable, and acceptable for end-users. Deliverables include fully assembled vehicle prototypes, an automated bus, improved road scanning, new active safety features, and contributions to the standardisation and certification of automated driving systems.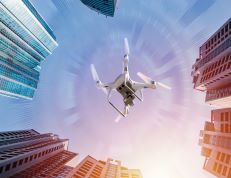 ADACORSA, launched in May 2020, will strengthen the European drone industry and increase public and regulatory acceptance of beyond visual line-of-sight drones. With a total investment of €12 million, it drives research and development of components and systems for sensing, telecommunications and data processing, notably through 35 physical and virtual demonstrators. It benefits from the participation of world-renowned industrial and research partners along the complete aviation, semiconductor and automotive value chains.
Cybersecurity
The greater reliance on digital infrastructures and services of mobility increases the importance of cybersecurity. The EU's Directive on Security of Network and Information Systems (NIS Directive) aims to achieve a high level of common network and information system security across the EU's critical infrastructure. The revised Directive on measures for high common level of cybersecurity across the Union (NIS 2), and a new Directive on the resilience of critical entities, address both cyber and physical resilience of critical entities and networks, including transport infrastructure. DIGITAL will support the deployment of a cybersecurity infrastructure, strengthen the EU's cybersecurity industry, and boost cybersecurity uptake and the implementation of EU legislation.
Accelerating the adoption of digital technologies
For mobility and transport companies, especially smaller ones, succeeding in their digital transformation can be a real challenge. Supported under DIGITAL, European Digital Innovation Hubs (EDIHs) will function as one-stop shops, supporting companies in their digitalisation. They will provide access to technical expertise and experimentation, the possibility to 'test before invest' and innovation services, such as financial advice, training, and skills development. They will also tackle environmental issues like energy consumption and reducing carbon emissions.
Digital skills
As transport and mobility undergo significant changes, not least due to technological transformation and access to data, there is a need for both reskilling and upskilling of the workforce. In order to address this gap, the European Digital Skills and Jobs Platform was launched under CEF. The platform will become a unique reference point for digital skills, enabling all Europeans – citizens, businesses, and public organisations – to make the most of the digital transformation of our society and economy.
Latest news
Related Content
Big Picture